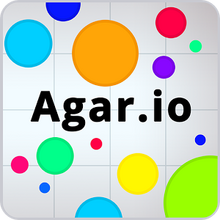 About Me
Hi! Welcome to my profile page! I have contributed in this Agar.io Wikia for 10 months. I am ranked 2nd by 1,590 points on the leaderboard and recently got the badge for adding 500 categories to pages. I am now an administrator(or an admin) on this wikia. That means that I can revert vandalism very fast and block users. You don't have to worry, I won't abuse my powers.
Agar.io
Here are my best records for Agar.io.
FFA(Free-For-All)
20k mass.
Teams Mode
11.5k mass.
Experimental Mode
13.6k mass.
My Agar.io Future
I'm trying to get to level 50, since I'm level 35 now. Also, I'm wishing to get over 30,000 mass in Agar.io.
Agar.io Websites That I Play On
My Tools
Wiki Activity
Shortcut to the Homepage of this Wikia