Space Pirates is a set of three premium skins released in early May 2017. These skins are inspired by the comic and movie franchise, Guardians of the Galaxy. They were released in the same week as the movie Guardians of the Galaxy Vol. 2. The Space Pirates skins could only be purchased individually using game coins. They became available in the Skins Shop for a limited time under the "Space Pirates" tab. The skins in Space Pirates offer may not be available for purchase in the future.
The Space Pirates skins are as follows: Starfighter, Power Badger and Alien Tree.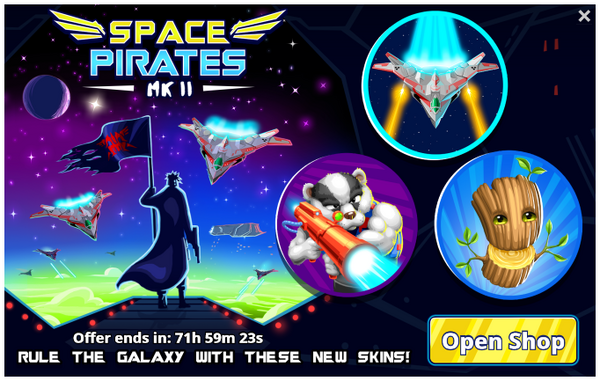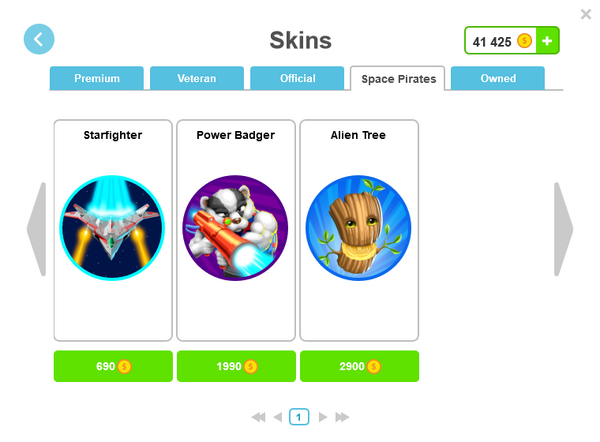 Note: The Space Pirates offer was released again for a limited time in mid February 2019. The included skins and prices remained the same.
Details of this offer can vary depending on location, platform or time.