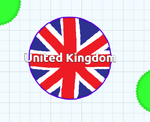 The earliest skins could be applied by typing a certain name into the nickname box. Each of these skins require a unique name to be applied to your cell. These names are not case sensitive. There are over 120 " skins in the game.
You can find a list of all skin pages on the wiki here.
Trivia
[
]
Many of the skins that have to be purchased are only available for a limited time. They may reappear in the shop occasionally.
There are a number of skins that mimic popular characters like superheroes.
Miniclip encourages players to buy skins. However, switching between skins is tedious when a player owns a lot of skins.
It it possible to draw custom skins, both in the mobile app and in the PC version.
Nowadays many uploaded skins can be seen. Officially this is not supported, but there are extensions that allow uploading images.
Occasionally there is a bug where skins do not appear on the cell.
The favicon of the browser tab used to become the color of your cell, or your cell's skin. However, nowadays that does not happen any more.