Meme Mania is a set of three skins released as part of an item deal in early December 2017. The items that could be purchased with these skins included various packages of coins and DNA. The skins in the Meme Mania offer may not be available for purchase in the future.
The Meme Mania skins included the following: Alone, Yuno and Rage.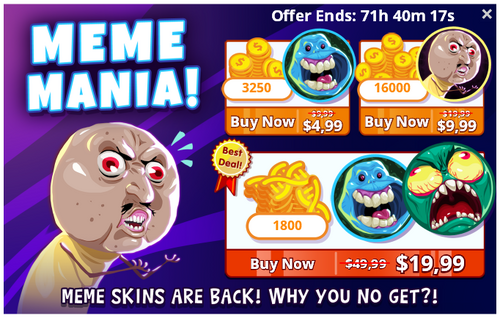 Details of this offer may vary depending on location and platform.