Bunny's Delight is a set of three skins that were released as part of a coin deal to celebrate Easter. These skins were available for purchase for a limited time in the middle of April 2017. They were not available for individual purchase and may not be available for purchase in the future.
The three skins in this offer are as follows: Easter Chick, Wacky Egg, and Cool Bunny.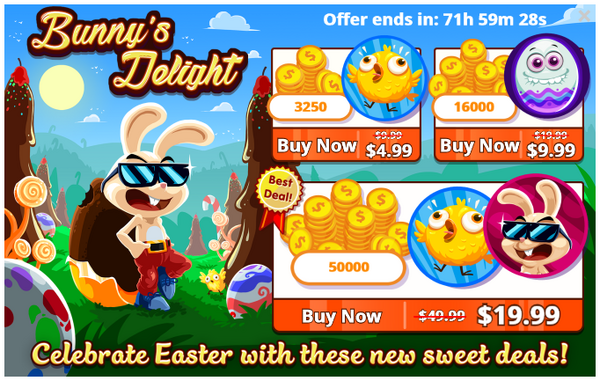 Note: The Bunny's Delight offer was released again for a limited time in early April 2021. The included skins, items and prices remained nearly the same for this release.