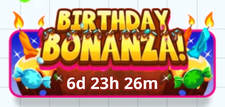 Birthday Bonanza is a multi-part offer released for a limited time in late July 2021. The skins in this offer could either be purchased as part of item deals or individually with game coins. These skins are modified versions of previously released skins. This offer and the skins included may be not become available in the future again.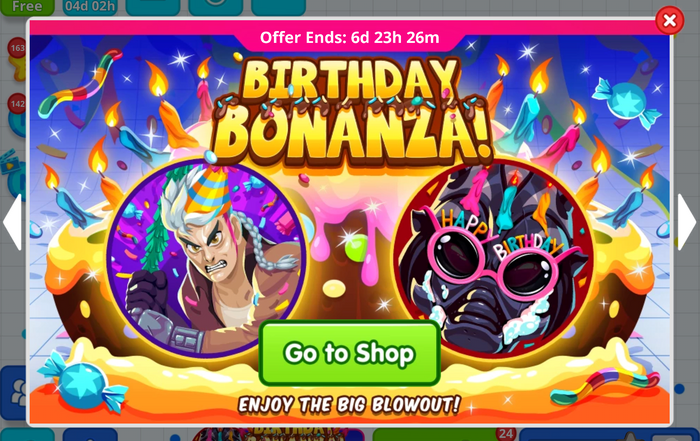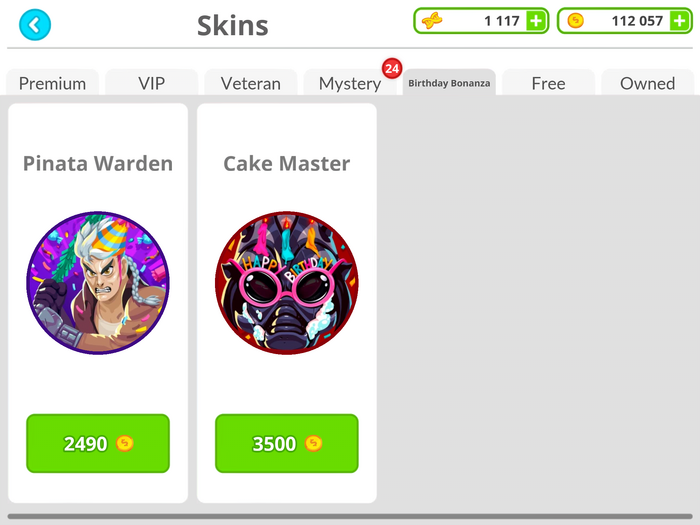 Skins: Pinata Warden and Cake Master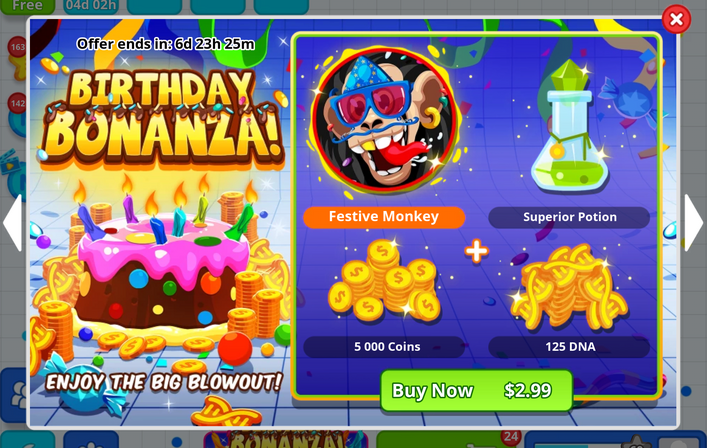 Skins: Festive Monkey
Skins: Pandamonium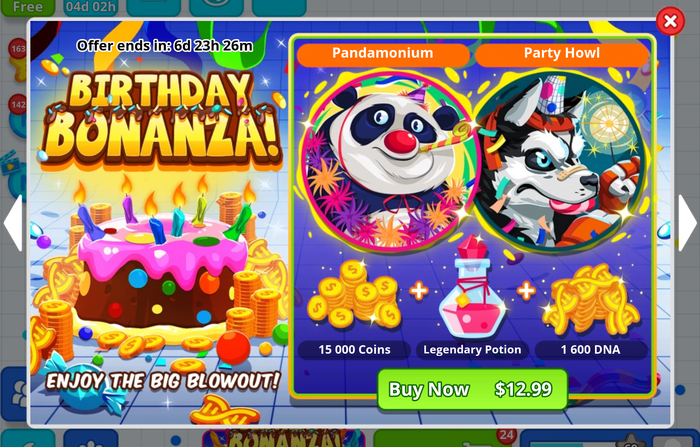 Skins: Pandamonium and Party Howl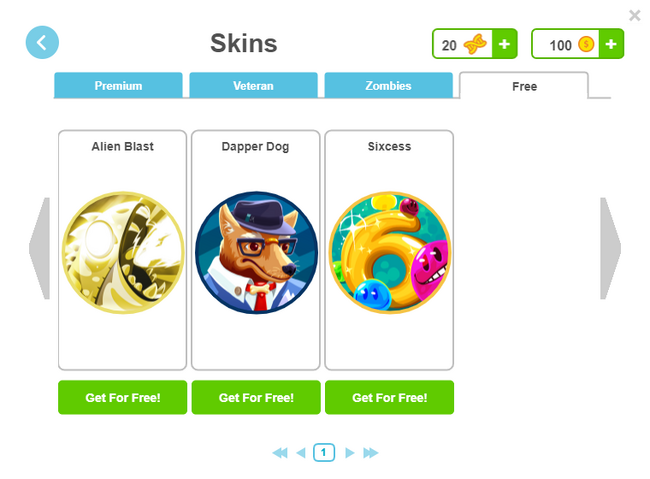 Skins: Sixcess

Details of these offers may vary depending on location and platform.