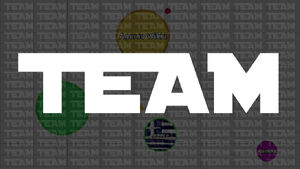 Hello all, as you may have seen already in
this thread
there's the idea to start something as a 'Wiki Team'. Though I'd like to here of you what it should be?
Should it be a team which everybody just can join in-game by having a name with for example 'Wikia' or 'Agar.io Wikia'? Or do we need to have a more small team with specific people, people of whom we also know they are on this wiki? And if so, how should we organize that?
Do you have ideas or just want to say what you think just leave a message below!